Designers Screenings: Part 2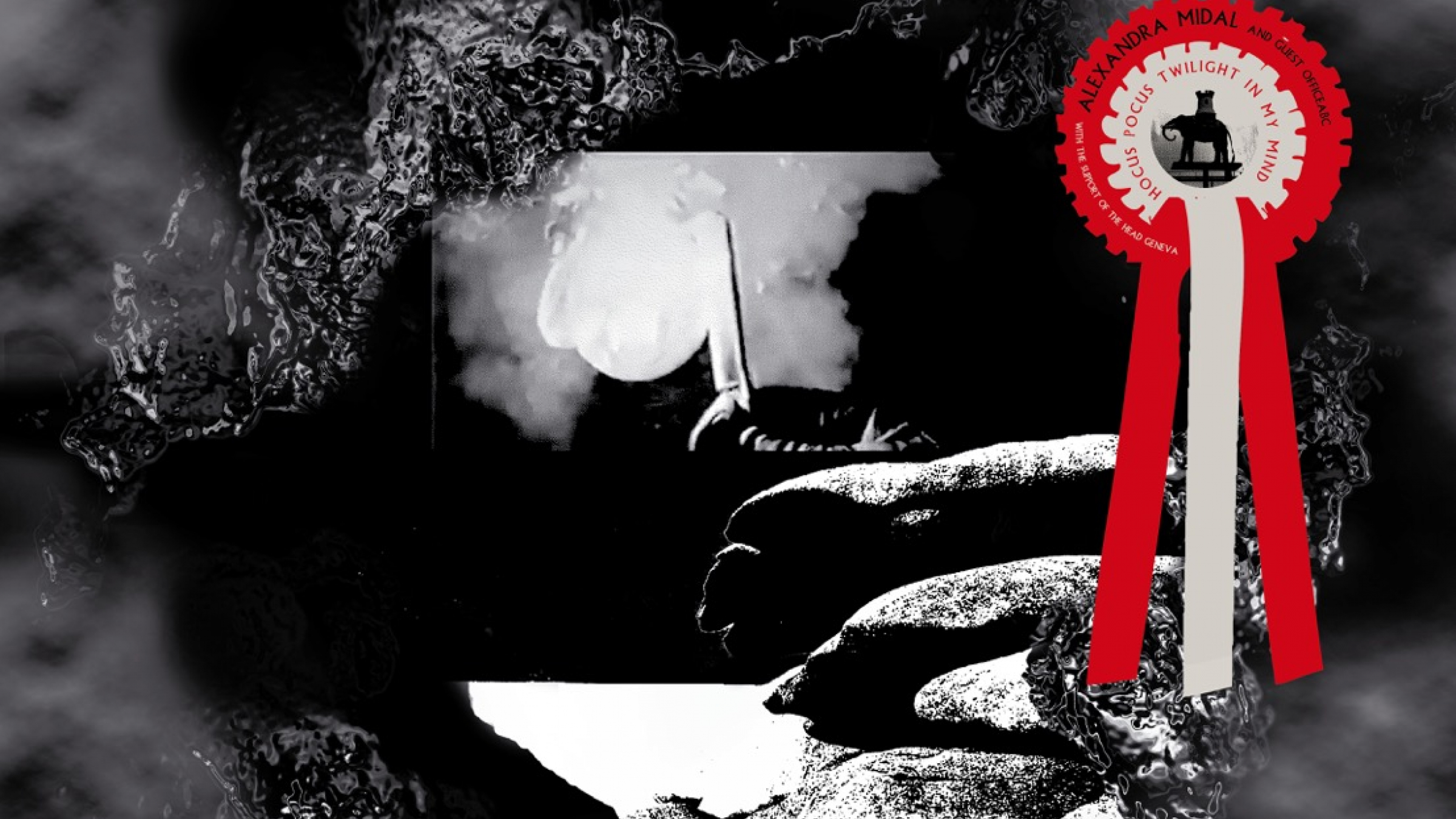 A World Without a World
(Jasper Morrison, 1988)
16 min, HD Digital Projection
In A World Without a World, Morrison presents a series of images in tandem with songs he cherishes, such as Charles Trenet's La Mer. It is a story without words that invites the viewer to be active and make his own connections out of the witty display of associated images.
Jasper Morrison is a prolific and internationally recognized product and furniture designer. His recent projects include the design furniture for Tate Modern (London) and "Everything but the Walls" a monograph from Lars Müller Publishers. He has designed furniture and products for Vitra, Alessi, Flos and others.
Object for Lonely Men
(Noam Toran, 2001)
7 min, HD Digital Projection
Object for Lonely Men tells the story of a man so obsessed with Godard's Breathless that he designs and builds a tray made from a single sheet of vacuum formed plastic that reflects the physical language of the film. The tray contains recesses that house objects including a mannequin head resembling Jean Seberg, a gun, a hat, a telephone, a Herald Tribune newspaper, sunglasses, an ashtray, a steering wheel, a rear view mirror and a pack of unfiltered Gitanes cigarettes.
Hocus Pocus: Twilight in My Mind
(Alexandra Midal, 2009)
64 min, Digital Projection
This visual essay on "Murder Castle"—the infamous hotel belonging to H.H. Holmes, one of the first American serial killers,— reveals the potential of industrial aided design in murder and portrays the delicate treachery of design and designers. Holmes' killings show an incredible, though morbid, understanding of the technologies of his time.
This film is presented with the support of Geneva University of Art and Design.
Freelance curator, design theoretician and filmmaker Alexandra Midal is a professor at Geneva University of Art and Design. She is the author and co-author of a number of books about design, including Design By Accident, which will be released this summer by Sternberg Press.
Subliminal Furniture
(Noam Toran, 2002)
7 min, HD Digital Projection
Both a set of objects and a short film, Subliminal Furniture presents covert electronics that allow the transmission of subliminal messages, eliminating the need for person-to-person conversation.
Noam Toran has exhibited and published widely, most notably at the Centre Pompidou (Paris), Kunsthalle Wien (Vienna), the Venice Architecture Biennale, the London Architecture Biennale and the Victoria & Albert Museum (London).
A Rematerialisation of Systems: Industries
(El Ultimo Grito, 2013)
2 min, Digital Projection
A series of fictional industrial spaces, these four films present a chemical plant, a mine shaft, a super collider and a gas depot. They are what El Ultimo Grito has coined "collapscapes": geographical entities that result from artificially compressing time and space. The models in the film come from the designers' Imaginary Architectures series of spatial expressions. Here, glass compositions depict the typological characteristics of models of industrial architecture—and in so doing, question the physical language of the systems they represent.
Rosario Hurtado and Roberto Feo make up the London-based design studio El Ultimo Grito. Their multiplatform work continuously researches the relationships between objects and culture. Their clients include Lavazza, Marks & Spencer and British Airways, and their work is in the permanent collections of MoMA (New York), Stedelijk Museum (Amsterdam) and the Victoria & Albert Museum (London).
Desire Management
(Noam Toran, 2005)
11 min, 16 mm and HD Digital Projection
Desire Management explores objects as fetish for unusual behavior: An airline hostess with a unique relationship to turbulence; the owner of a mysterious box; an elderly man who enjoys being vacuumed; a couple who engages in baseball-driven fantasies; a man who is forced by his partner to cry into a strange device. Based on real testimonials and news reports, these out-of-the-ordinary tools reveal an inherent need for expression and personal identity in the face of conformity. It was commissioned by the Musée National d'Art Moderne (Paris).
Designers Screenings is guest curated by Alexandra Midal in collaboration with Oui Design, an initiative of the Cultural Services of the French Embassy in the United States, and in conjunction with the exhibition Studio Job MAD HOUSE.