Designers Screenings: Part 1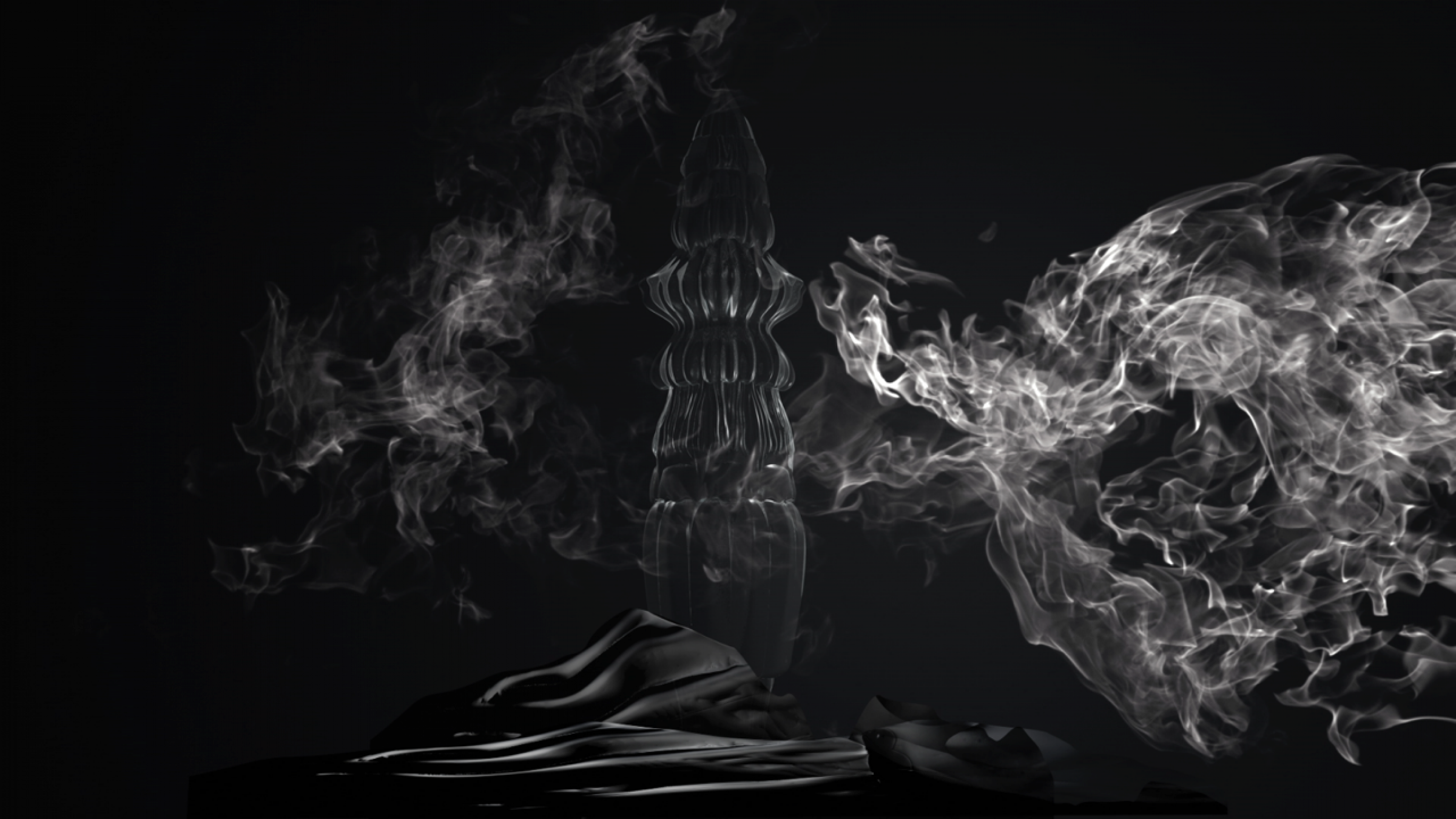 Borgþór Sveinsson
(Brynjar Sigurðarson, 2012)
20 min, Digital Projection
Every winter, Borgþór Sveinsson moves to a small cabin in the remote countryside of Iceland to find bull-fish, a rare species that only exists in a few places in the world. Often using various media such as drawings, photography, video, sound and furniture in his work, filmmaker Brynjar Sigurðarson documents Sveinsson for a few days in the wilderness.
Borgþór Sveinsson was presented at the Art Film Festival in Den Bosch, Holland and was recently acquired as part of the permanent collection of the Austrian Museum of Applied Arts (Vienna).
Domestic Psycho
(Alexandra Midal, 2015)
12 min, Digital Projection
Midal's film focuses on Dr. George Hodell, who was suspected of killing the Black Dahlia in his Los Angeles Frank Lloyd Wright, Jr. house and questions the impact of architecture on the mind, specifically its ability to instill emotional states that affect human behavior.
Freelance curator, design theoretician and filmmaker Alexandra Midal is a professor at Geneva University of Art and Design (HEAD). She is the author of a number of books about design, including Design By Accident, which will be released this summer by Sternberg Press.
Proposal for Resuscitating Prehistoric Creatures
(Marguerite Humeau, 2012)
2 min, HD Digital Projection
Proposal for Resuscitating Prehistoric Creatures imagines the rebirth of cloned creatures who are seeking to evolve in our contemporary world.
The Things? – A Trip to Europa
Proposal for Serenading Outer Space Creatures with Stunts, Vibrations, Chemistry, Light, and Live Magic.
(Marguerite Humeau, 2013)
2min, HD Digital Projection
The Things? – A Trip to Europa is a design odyssey prompted by the rumor that creatures are living under the ice cap of Jupiter's icy moon Europa. This fictional trip is performed as a real expedition to Antarctica.
The film is supported by HEAD-Genève and The Warped M Productions.
Requiem for Harley Warren "Screams from Hell": A Subterranean Odyssey
(Marguerite Humeau, 2015)
1 min, HD Digital Projection
A new chapter in the director's quest "to explore the means by which knowledge is generated in the absence of evidence," this installation stages the voice of the Earth itself. The sound was inspired by recordings of "screams"—reported in heterodox documentaries and science fiction—that supposedly emanate from various fissures in the planet's crust, including the so-called Door to Hell in Turkmenistan.
Marguerite Humeau works in London and Geneva. Her work has been exhibited at the Museum of Modern Art (New York), the Hayward Gallery (London), The Serpentine Galleries (London), De La Warr Pavilion (Bexhill, United Kingdom) and the Victoria & Albert Museum (London). Her forthcoming solo show at the Palais de Tokyo (Paris) will open in June 2016.
In Equilibrium
(Michaël Mouyal, 2013)
11 min, Digital Projection
In Equilibrium focuses on Julian Assange, held captive in London's Ecuadorian Embassy since June 2012. The film plays with the legal possibilities of his escape from London and redefines the very notion of frontier and territory.
Michael Mouyal is a young transdisciplinary designer whose work ranges from performance and speculative design to art direction and typography. In Equilibrium was presented and performed at the Design Days at HEAD in Geneva, Les Arts Décoratifs in Paris and published in Multiplexer, a design journal released by Goldsmith Press (London) in October 2015.
The Politics of Shoes
(Onkar Kular, 2014)
13 mins, HD Digital Projection
The Politics of Shoes centers on the performance and preservation of heritage craft skills through the medium of living-history, a form of educational history telling that showcases authentic archaic tools, dress and practices. The project reveals some of the social and political narratives contained in shoes and shoemaking. It was commissioned by the Crafts Council for the touring exhibition Crafting Narrative.
Onkar Kular's work is disseminated internationally through exhibitions, workshops, lectures and film festivals. He is the current Stanley Picker Fellow in Design and the newly appointed Professor in Design Interventions at HDK, Gothenburg University.
Voyage en Uchronie: Salvatico è Colui Che si Salva
(matali crasset & Juli Susin, 2013)
32 min, Digital Projection
Voyage en Uchronie presents a group of people who use "permanents," a peculiar series of furniture pieces essential to their gatherings. The "permanents" cover parts of the body, providing a sense of protection to the user and freeing him from materialistic contingencies. The result is a community that can yield to experimentation and a simple yet joyful life.
Industrial designer matali crasset develops new typologies in areas ranging from electronic music and scenography to furniture design. Her work challenges the conventions attached to problem-solving industrial design.
Designers Screenings is guest curated by Alexandra Midal in collaboration with Oui Design, an initiative of the Cultural Services of the French Embassy in the United States, and in conjunction with the exhibition Studio Job MAD HOUSE.
$10 general
$5 members and students