Encounters | Counter-Couture Fashion and Figure Drawing with Drawing New York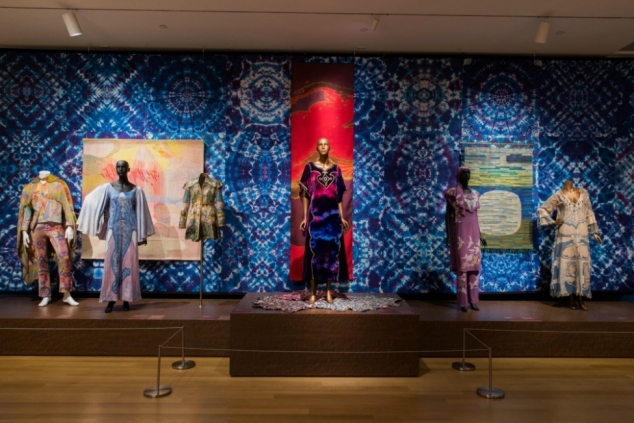 Program Details
Thursday, March 30, 2017 - 6:30 pm to 8:30 pm
4th floor galleries, MAD
Thursday, March 30, 2017 - 6:30 pm
Program Description
Join Drawing New York, a roving Meetup group for artists of all skill levels, for two hours of guided fashion and figure sketching within the colorful, rock 'n' roll environment of the MAD exhibition Counter-Couture: Handmade Fashion in an American Counterculture, which celebrates the psychedelic and eclectic handmade fashion and style of the 1960s and '70s.
Two live models, wearing authentic '60s garments borrowed from the Theatre Development Fund's Costume Collection, will pose for attendees alongside an array of mannequins in tie-dyed, embroidered, and highly embellished handmade apparel while music from the era plays throughout the space.
Tickets to this event include admission to all open floors and exhibitions currently on view at MAD; a full set of art supplies to keep (drawing pad, set of colored pencils, sharpener, and eraser); and a reserved seat at the event.
Space is limited, and guests are not allowed to bring their own art supplies into the gallery. Attendees are encouraged to arrive early to explore the Museum prior to the beginning of the event.
About Drawing New York
Drawing New York is an itinerant drawing club for people of all skill levels who want to begin drawing, return to drawing, or simply improve their drawing skills. With over 5,000 members, Drawing New York provides opportunities for people to make real and tangible progress in their work, while also meeting others who share a genuine interest in drawing. Founded in 2013 by artist Simon Levenson, a drawing instructor at the National Arts Club and the Museum of the City of New York, Drawing New York regularly hosts drawing events all over New York City. For more information, visit meetup.com/drawingnewyork.