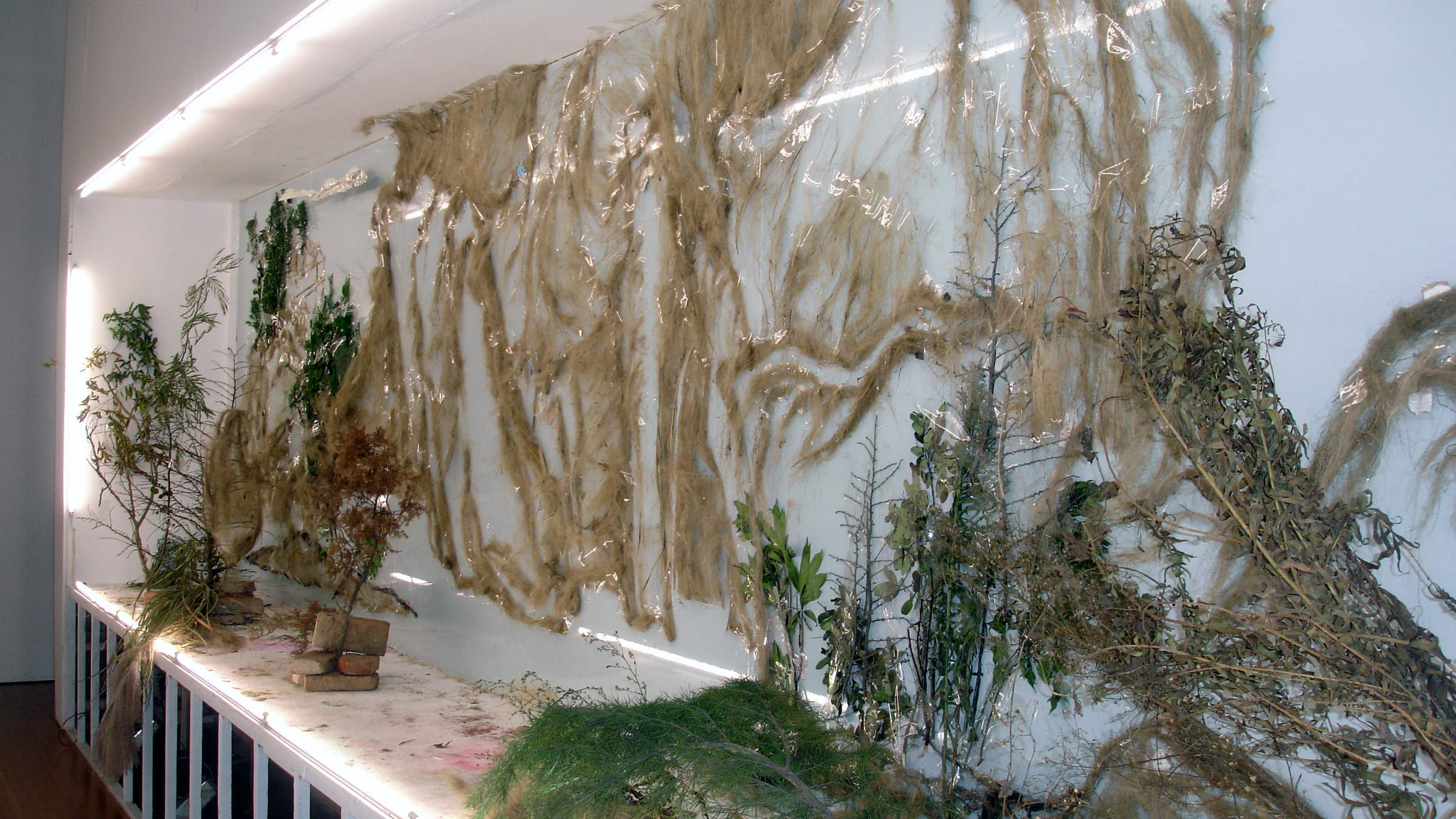 We are no longer accepting reservations for this program, but seats will be released on a standby basis the night of the event.
Internationally celebrated artist Xu Bing will discuss his work in an informal conversation with ARTnew's Robin Cembalest. Xu's large scale installation at MAD takes a prominent position in the groundbreaking exhibition Dead or Alive.
The artist creates installations that question the idea of communicating meaning through language, demonstrating how both meanings and written words can be easily manipulated. He received a MacArthur Foundation "genius" award in July 1999, presented to him for "originality, creativity, self-direction, and capacity to contribute importantly to society, particularly in printmaking and calligraphy."
Xu Bing was appointed the new vice president of the China Central Academy of Fine Arts in Beijing in 2008 and has exhibited work at major international exhibitions worldwide as well as at The Museum of Modern Art, New York; Arthur M. Sackler Gallery at the Smithsonian Institution; The Reina Sofia Museum, Madrid; and Han Mo Art Center, Beijing, among many other museums.
This program is presented in cooperation with ARTnews.