Talks | In Conversation: Hella Jongerius and Glenn Adamson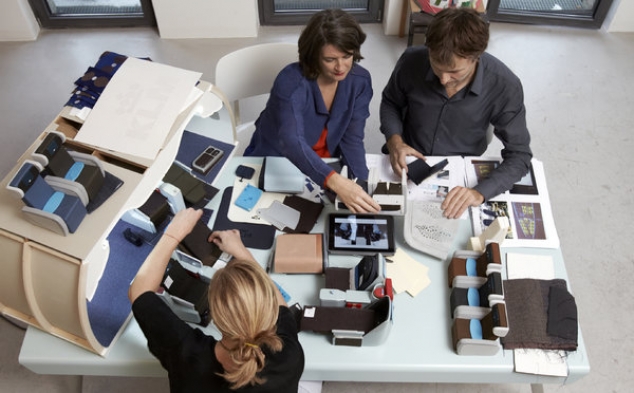 Program Details
Monday, November 17, 2014 - 6:30 pm
The Theater at MAD
6:30PM-7:30PM: Conversation in the Theater at MAD
7:30PM-9:00PM: Reception on MAD's 7th Floor
Program limited to Collector's and Curator's Circle Members.
Space is extremely limited and RSVP is required.
RSVP by Friday, November 14, 2014 at patrons@madmuseum.org.
Monday, November 17, 2014 - 6:30 pm
Program Description
Join Glenn Adamson, Nanette L. Laitman Director of the Museum of Arts and Design, and renowned Dutch designer Hella Jongerius for a discussion on her unique approach to integrating craft and manufacturing into her work, which includes furniture, ceramics, textiles, lighting, and more.
 
Hella Jongerius (b. 1963, the Netherlands) is known for the special way in which she fuses the industrial and the handmade, high-tech and low-tech, and the traditional with the contemporary. After graduating from the Eindhoven Design Academy in 1993, she started her own design company, Jongeriuslab, through which she produces her own projects as well as projects for a range of clients. Her work has been shown at museums and galleries including the Cooper-Hewitt National Design Museum, MoMA, the Design Museum, Galerie KREO, and Moss. In 2013 Jongerius collaborated with KLM to renovate its World Business Class cabin, which incorporates forward-thinking, sustainable elements including fully horizontal seats and recycled materials.