Carrie Moyer Book Signing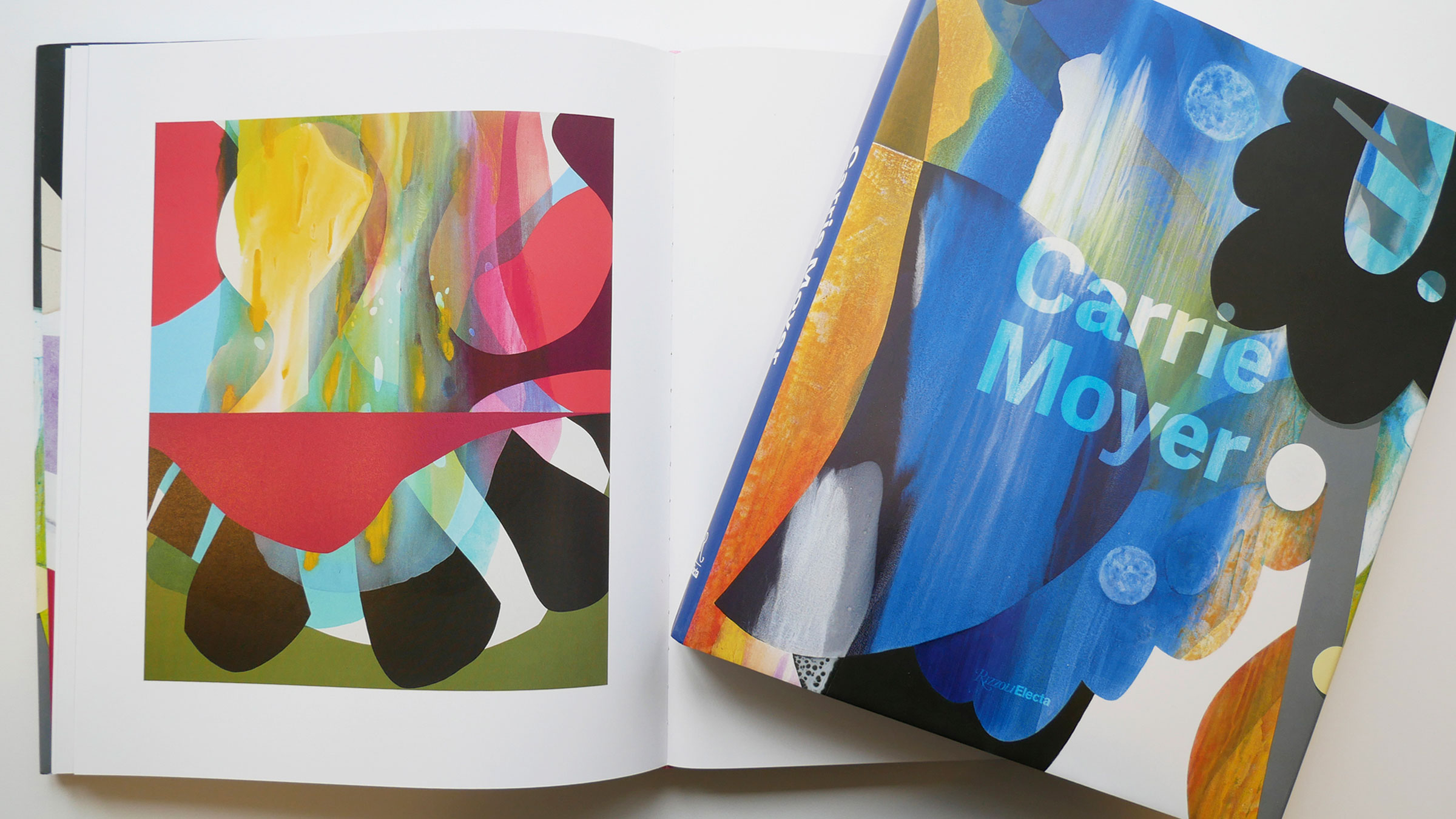 Join Carrie Moyer, Johanna Fateman, Lauren O'Neil-Butler, and Katy Siegel for a celebration and book signing of their new publication, Carrie Moyer, published by RizzoliElecta. The monograph's deep dive into Moyer's painting practice, in particular her work of the past decade, is enriched by the inclusion of the artist's agitprop from the 1990s, including Dyke Action Machine! (DAM!), one of the first lesbian public art projects.
The celebration takes place in the exhibition Carrie Moyer and Sheila Pepe: Tabernacles for Trying Times, the first major museum survey of the artists' collaborative and individual works.
ABOUT THE ARTIST AND AUTHORS

Johanna Fateman is a writer, art critic, and owner of Seagull Salon in New York. She writes art reviews regularly for The New Yorker and is a contributing editor for Artforum. She is a 2019 Creative Capital awardee.
Carrie Moyer is an artist and writer based in Brooklyn, NY. For over 25 years, Moyer's paintings have been exhibited throughout the US and Europe, including the 2017 Whitney Biennial. Previous museum exhibitions include a traveling survey, Carrie Moyer: Pirate Jenny, that originated at the Tang Museum, Saratoga Springs, NY; Interstellar, at the Worcester Art Museum, MA. Between 1991-2008, Moyer and photographer Sue Schaffner collaborated as Dyke Action Machine!, an interventionist art project that inserted lesbian images into the public sphere. Moyer's writing has appeared in periodicals such as Art in America, Artforum, The Brooklyn Rail, and in monographs on Louise Fishman and Nancy Grossman. She has received awards from the Guggenheim and Joan Mitchell Foundations, Anonymous Was a Woman, and Creative Capital among others. Moyer is of the Co-Director of MFA Program in Studio Art at Hunter College. She is represented by DC Moore Gallery in New York City.
Lauren O'Neill-Butler is a New York–based writer whose book Let's Have a Talk: Conversations with Women on Art and Culture (Karma, 2021) brings together nearly ninety interviews. A cofounder of the nonprofit publishing endeavor November and a former senior editor of Artforum, she has also contributed to Aperture, Art Journal, Bookforum, and The New York Times.
Katy Siegel is the Thaw Chair at Stony Brook University and a senior research curator at the Baltimore Museum of Art. Her exhibitions include Joan Mitchell; Odyssey: Jack Whitten Sculpture; Mark Bradford: Tomorrow Is Another Day; Postwar: Art Between the Pacific and the Atlantic, 1945–1965; and High Times, Hard Times: New York Painting, 1967–75
In accordance with the Mayor of New York City's Emergency Executive Order, all attendees are required to provide I.D. and proof of vaccination against Covid-19. Learn more about the Museum's health and safety protocols.