Cinema | Burning Celluloid: Shogun Assassin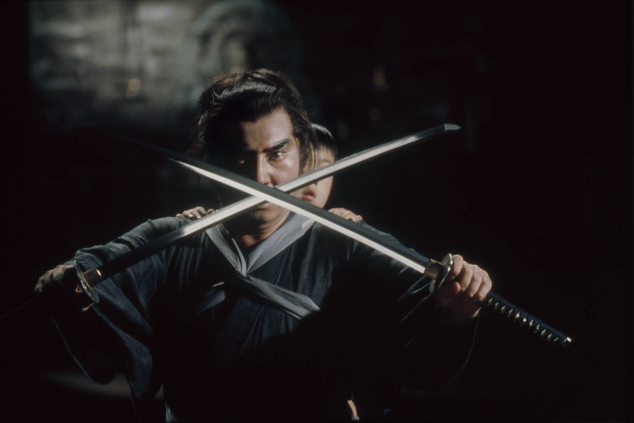 Program Details
Wednesday, March 20, 2013 - 7:00 pm
Free
The Theater at MAD
Wednesday, March 20, 2013 - 7:00 pm
Program Description
For his residency at MAD, Brooklyn based artist Jesse Hlebo presents a series of free screenings that explore the continuous fluctuation found in the relationship between spontaneity and institutional facilitation.  For his cinema program Burning Celluloid Hlebo explores the use of cinema in education, and the theater as classroom.
The theatre is the classroom 
The screen is the blackboard 
The teacher has left, 
we're all that we have
This week's lesson explores:
Shogun Assasin 
1980, dir. Robert Houston
with Tomisaburo Wakayama, Kayo Matsuo, Minoru Oki
A cult-classic artifact of cross-cultural pollination, Shogun Assassin is a dubbed, re-cut feature assembled from the first two original Japanese films in the popular Lone Wolf and Cub series starring Tomisaburo Wakayama. Centered around the exploits of a disgraced samurai with his 3-year-old son in tow, Shogun Assassin is a bloody, pulpy concentration of genre pleasures.