Workshops | Bags Upon Bags Upon Bags Upon Bags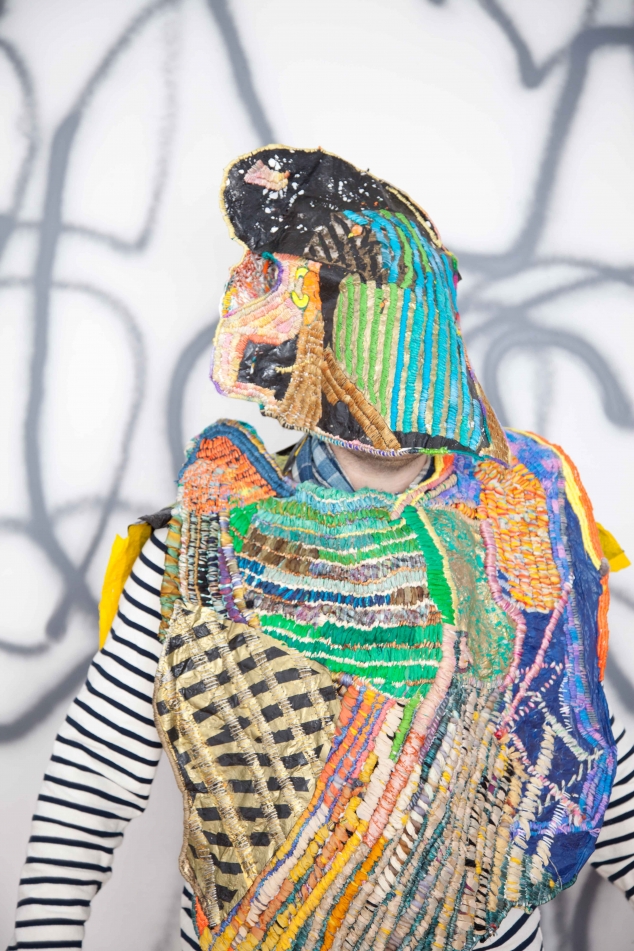 Josh Blackwell
click image to enlarge
Josh Blackwell

click image to enlarge

Josh Blackwell

click image to enlarge

Josh Blackwell

click image to enlarge
Program Details
Saturday, December 3, 2016 - 1:00 pm to 4:00 pm
$45 general / $35 members and students
6th floor - classroom, MAD
Saturday, December 3, 2016 - 1:00 pm
Program Description
Inspired by Italian artist Giacomo Balla's 1914 "Male Futurist Dress Manifesto," this workshop aims to repurpose plastic bags to play a dynamic new role as garment, headwear, or accessory. The classroom will be set up with workstations for ironing, painting, cutting, and sewing. Using paint, scissors, thread, and plastic bags, attendees will construct a sculptural mask or headpiece of their choosing and can take their creation home with them at the end of the day.
This workshop is organized in conjunction with Josh Blackwell: Neveruses Report Progress, a MAD Process Lab installation on view in the 6th-floor Project Space.
Originally from New Orleans, Josh Blackwell is an artist and teacher based in New York City and Bennington, Vermont. His work has been shown nationally and abroad, including solo exhibitions in New York, London, Los Angeles, and Paris. In 2014, he received a Pollock-Krasner Foundation grant. He has also received fellowships from the Josef and Anni Albers Foundation, ZK/U Berlin, Santa Fe Art Institute, the Delfina Studio Trust, and the Corporation of Yaddo. He received an MFA from the California Institute of the Arts and a BA from Bennington College, where he joined the faculty in 2016, having been a visiting faculty member since 2009.