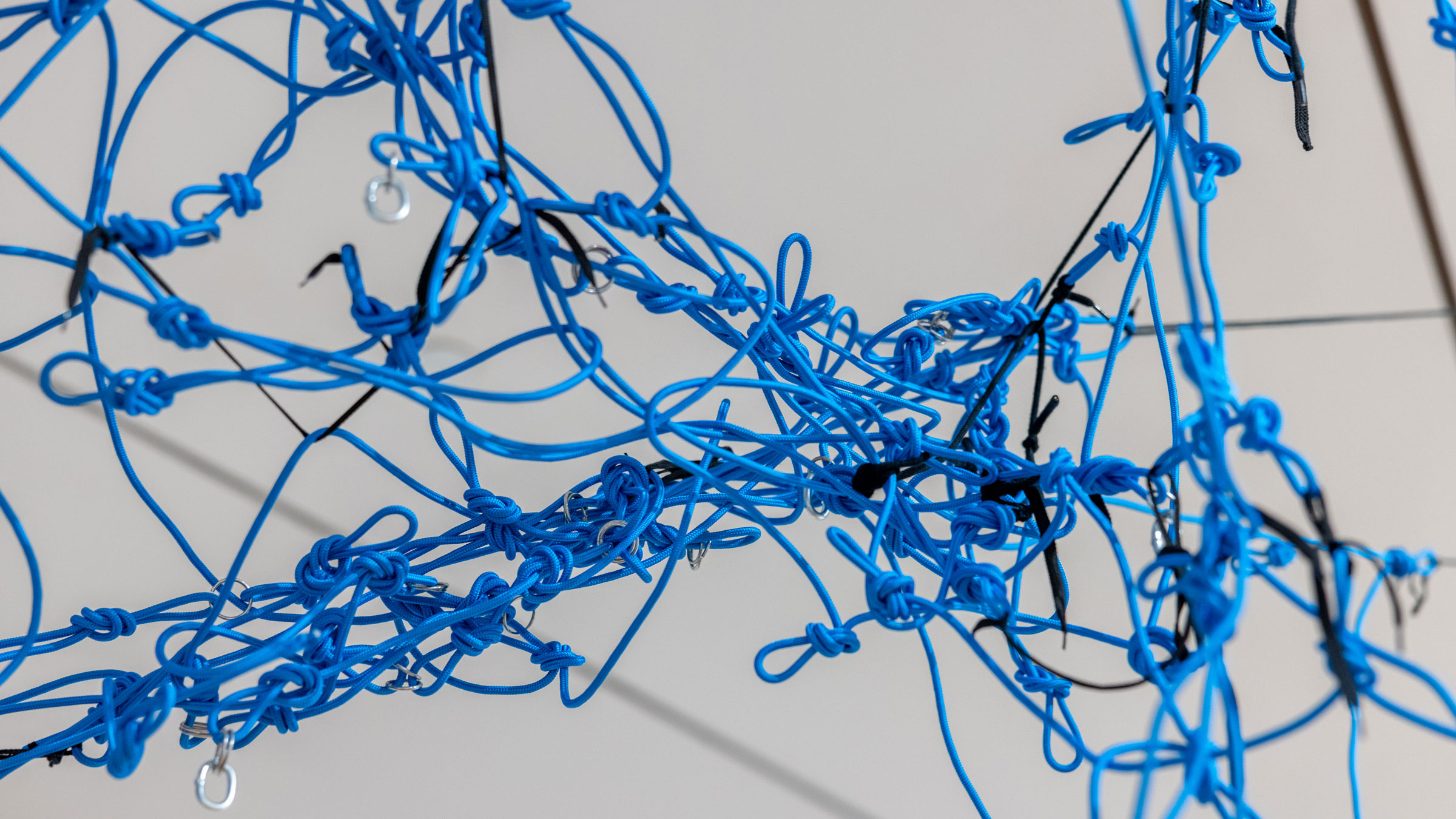 Join us for Art Alive, a drop-in gallery visit and art-making experience for kids and their families that takes place every Sunday. This Sunday, 2019 Artist Studio resident Chang Yuchen will be on the floor of Carrie Moyer and Sheila Pepe: Tabernacles for Trying Times facilitating discussions of Sheila Pepe's Common Sense. Families will also be invited to contribute to Chang's "Social Crochet" project inspired by the installation's themes of creative reuse, collaboration, and community. Discussions and activities are ongoing, so visitors can join at any time between 11am and 1 pm and stay as long as they like. The program is offered in accordance with the Museum's safe social-distancing practices.
ABOUT THE ARTIST
Chang Yuchen is an artist based in New York. She works in an interdisciplinary manner—writing as weaving, drawing as translation, teaching as hospitality and commerce as everyday revolution. By constantly entering and exiting each medium, she strolls against the category of things, the labor division among people.
Chang was an artist in residence at MASS MoCA (North Adams), Offshore (Sabah), MAD Museum (New York), Bananafish Books (Shanghai) and Textile Art Center (Brooklyn). She has shown/performed her works at UCCA Dune, Taikwun Contemporary, Abrons Art Center, Para Site, Salt Projects, Assembly Room and etc. Chang teaches through Center for Book Arts, Printed Matter, Asia Art Archive in America, CUE Art Foundation and more. She has also been a guest lecturer at New York University, ArtCenter College of Design, School of the Art Institute of Chicago, University of the Arts, among others.