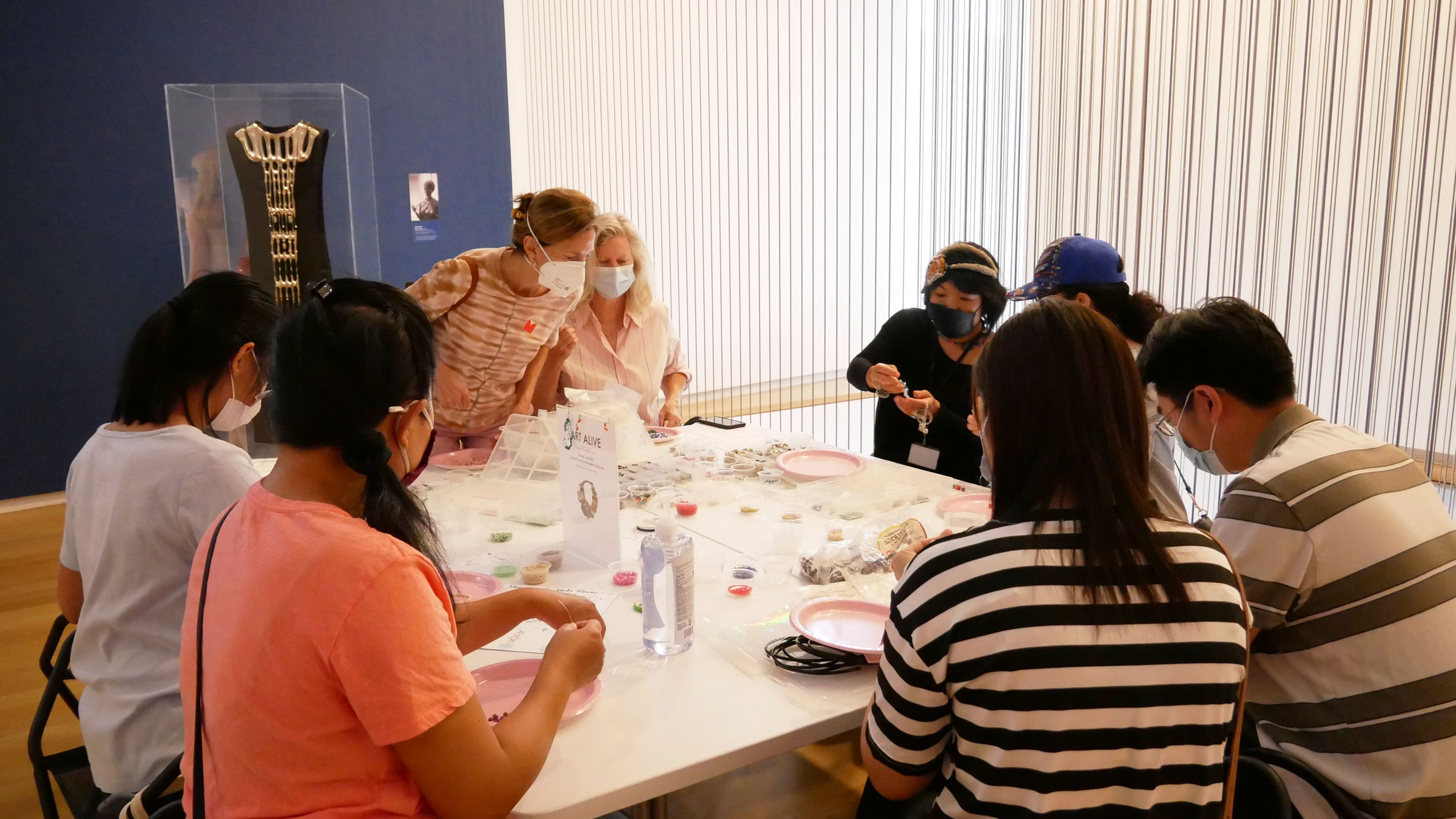 Join us for Art Alive, a drop-in gallery visit and art-making experience taking place every Thursday and Saturday. Each session, a practicing artist or artist educator focuses on a work on view in MAD's current exhibitions, leading hands-on activities and engaging discussions geared towards an intergenerational audience.
This Saturday, 2020 Artist Studios resident Kazue Taguchi will be on the floor of 45 Stories in Jewelry: 1947 to Now facilitating a beading workshop inspired by Joyce Scott's Voices (1993). Participants will learn to create rings and earrings by weaving chains of beaded flowers.
Discussions and activities are ongoing, so visitors can join at any time between 12 and 2 pm and stay as long as they like. Art Alive is free with admission to MAD. The program is offered in accordance with the museum's safe social-distancing practices and visitors must be masked at all times.
Image: Beading workshop by Kazue Taguchi, September 2021, Museum of Arts and Design
Please review our health and safety protocols before you arrive. MAD strongly recommends all visitors five and up are vaccinated against Covid-19 and visitors ages two and up wear face coverings, even if vaccinated. Thank you for your cooperation.