Calendar / Upcoming Programs: Talks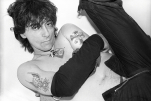 Thursday, May 30, 2019 -

6:30 pm

to

8:00 pm
The great rock photographers Bob Gruen, David Godlis, Marcia Resnick, and Paul Zone discuss documenting NYC's downtown punk scene with Gillian McCain and Legs McNeil, authors of Please Kill Me: The Uncensored Oral History of Punk.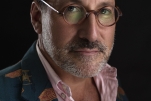 Thursday, June 20, 2019 - 6:30 pm
Person Place Thing host Randy Cohen interviews the award-winning graphic designer, writer, and punk graphics fan in a live broadcast from MAD museum of the popular public radio series. Music provided by Lenny Kaye.
Exhibitions on view today