Calendar / Upcoming Programs: MADmakes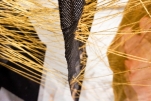 Thursday, November 8, 2018 -

6:00 pm

to

8:00 pm
Exploring the intersections between materiality, space, philosophy, and storytelling, MAD Artist Studios resident Victoria Manganiello makes installations, abstract paintings, and performances with handwoven textiles, using hand-spun yarn and hand-mixed natural and synthetic dyes.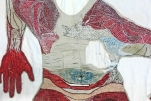 Thursday, December 13, 2018 -

6:00 pm

to

8:00 pm
MAD Artist Studios resident Lily Moebes is interested in the interplay between family structures and political structures, and how being a subject of both affects the body and its lived experience. Drawing on drama, psychoanalysis, and histories of figural representation, Moebes' work proposes alternate physicalities for navigating power structures in the home and the public sphere.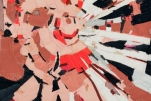 Thursday, January 10, 2019 -

6:00 pm

to

8:00 pm
In this iteration of MADmakes, visitors will create their own mixed-media tapestries by sewing together found textiles and embroidering recycled fabric.