The Vera Brand: An American Success Story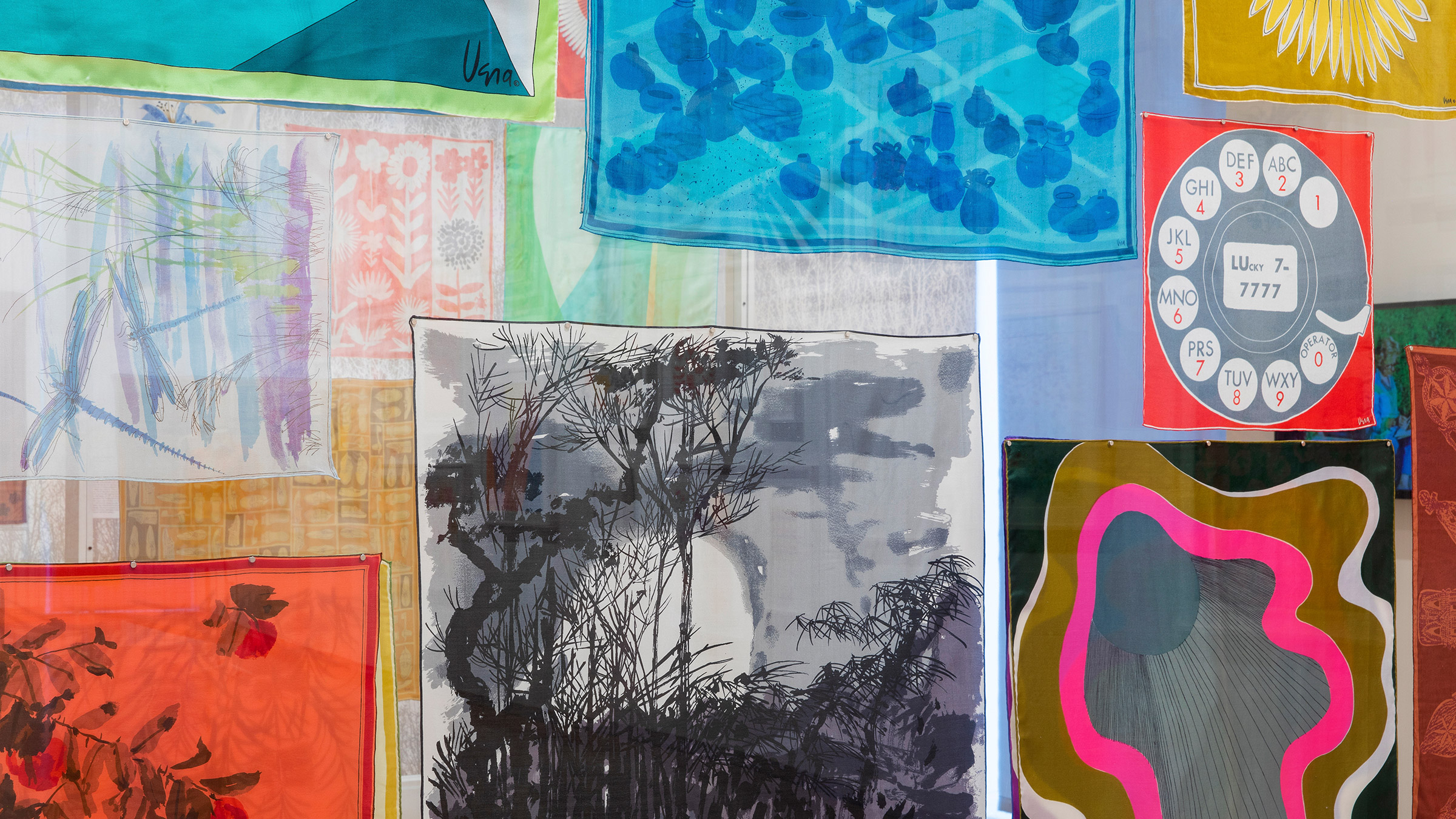 Recorded live at The Theater at MAD in December 2019, a discussion of Vera Neumann's remarkable success building a lifestyle brand that continues to resonate with collectors and tastemakers. Moderated by Debbie Millman, host of the podcast Design Matters, the panelists included Alvin Hall, Donna Chambers, and Willliam and Mildred Lasdon Chief Curator Elissa Auther, curator of the exhibition Vera Paints a Scarf: The Art and Design of Vera Neumann.
Listen
Panelists
Named "one of the most creative people in business" by Fast Company, and "one of the most influential designers working today" by Graphic Design USA, Debbie Millman is also an author, educator, curator and host of the podcast Design Matters.
Donna Chambers is a jewelry designer based in White Plains, New York. Her fine jewelry has been carried by Bloomingdale's, Saks Fifth Avenue, and the National Museum of African American History and Culture in Washington, D.C. As a teenager Chambers worked for Vera Neumann, and in 1968 received the first Vera Industries George Neumann Scholarship.
Alvin Hall is an internationally renowned financial educator, television and radio broadcaster, prolific author, and regular contributor to magazines, newspapers, and websites, and a collector of Vera Neumann.
Elissa Auther is the Deputy Director of Curatorial Affairs and the William and Mildred Lasdon Chief Curator at the Museum.