In the MAD Loupe: Monique Péan and Glenn Adamson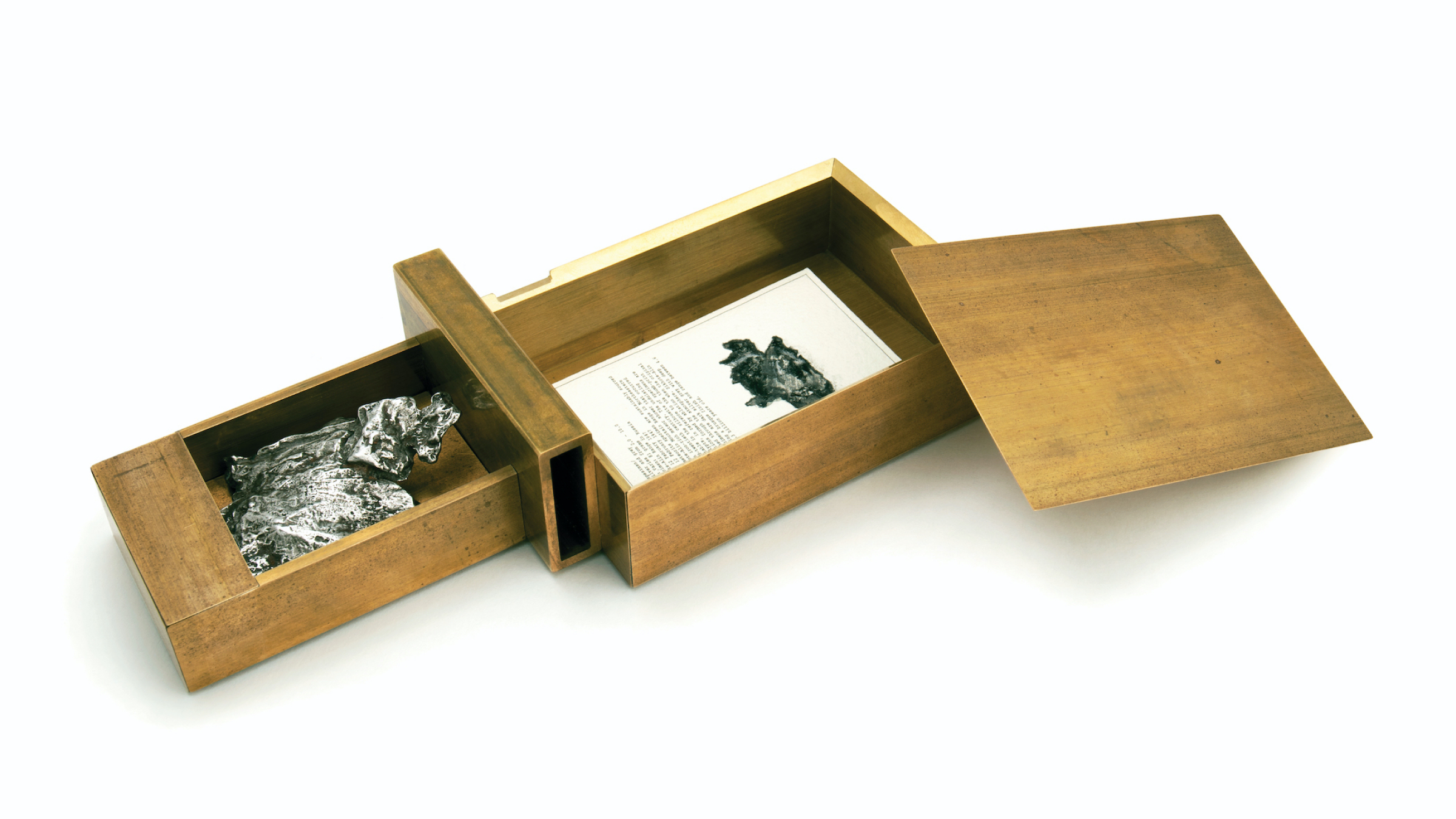 Pull up a virtual chair and join associate curator Barbara Paris Gifford as she welcomes artist Monique Péan and author, curator, and art historian Glenn Adamson. In the MAD Loupe spotlights seminal contemporary jewelry artists, and this one is no exception. Learn about Péan's radical work with sustainable fine jewelry, including the earrings worn by First Lady Dr. Jill Biden at the 46th Presidential Inauguration ceremony. Listen in as Adamson and Péan discuss Objects USA 2020, the forthcoming R & Company exhibition co-curated by Adamson and featuring Péan's work. Discover details about the artist's humanitarian work related to climate change, meticulous processes in sculpture, and work with materials such as diamonds, repurposed precious metals, fossils, and even meteorites. Ask your questions during the interactive Q&A and find out what's next for this rising artist.
In the MAD Loupe is a series of talks hosted by associate curator Barbara Paris Gifford and access is free for all Members and Patrons. Not a Member yet? Ticket costs for this edition may be applied to the purchase of a MAD Membership. Please contact members@madmuseum.org to become a part of the MAD family today.
Ticket purchasers will receive an email confirmation. Please follow the link under "Important Information" to complete your registration with Zoom.
About the panelists
Glenn Adamson is a curator, writer, and historian. Adamson also served as head of research at the V&A, curator at the Chipstone Foundation in Milwaukee, and director of the Museum of Arts and Design. Adamson's publications include Thinking Through Craft; The Craft Reader; Postmodernism: Style and Subversion (co-edited with Jane Pavitt); The Invention of Craft; Art in the Making (co-authored with Julia Bryan-Wilson; and Fewer Better Things: The Hidden Wisdom of Objects. His newest book is Craft: An American History, published by Bloomsbury.
Barbara Paris Gifford is associate curator of the Museum. She most recently curated 45 Stories in Jewelry: 1947 to Now, a bold reimagining of the Museum's nearly encyclopedic collection of modern and contemporary art jewelry.
Monique Péan's work explores the tangibility of time, cosmic history and geology within the mediums of sustainable fine jewelry, objects and sculpture. Her practice is known for its structural pieces featuring rare sustainable materials including fossilized dinosaur bone, fossilized walrus ivory, and meteorites. Each piece is handcrafted in New York City using environmentally responsible materials sourced globally in partnership with artisans through fair trade initiatives. Since its founding, the Monique Péan studio has been widely recognized and awarded for its distinctive and socially responsible approach. Honors include the CVFF/Tiffany & Co. Development Grant and the Wallpaper* Design Award for Best Jewellery.
Please review our health and safety protocols before you arrive. MAD strongly recommends all visitors six months and older are vaccinated against Covid-19 and visitors ages two and up wear face coverings, even if vaccinated. Thank you for your cooperation.