Studio Sunday with Artist Manuel Acevedo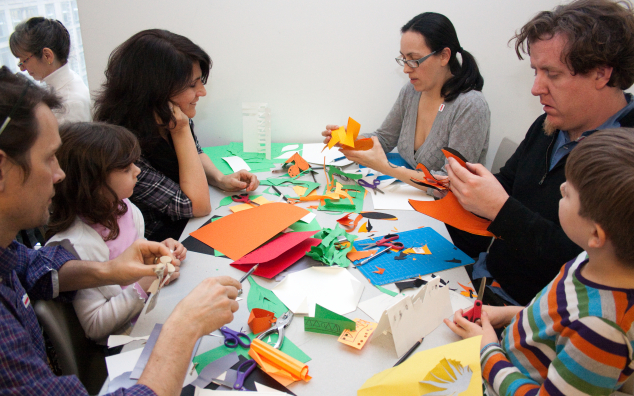 Studio Sunday
Studio Sunday
click image to enlarge
Studio Sunday

Studio Sunday

click image to enlarge

Studio Sunday

Studio Sunday

click image to enlarge

Studio Sunday

Studio Sunday

click image to enlarge
Program Details
Sunday, May 6, 2012 - 2:00 pm to 4:00 pm
$10 per person, includes admission and materials
Throughout MAD
Program Description
On the first Sunday of each month, join a professional artist to explore the galleries followed by a hands on workshop inspired by the objects in the exhibition.  This program is suitable for ages 6 and up.
This month's workshop is entitled "Particles in Motion"
In the Particles in Motion workshop participants will explore the question, "What is made of particles?" in response to the works currently on display in the Swept Away exhibition at MAD. During the workshop, we'll set particles into motion through flipbook animation. The hands-on experience will include instruction in flipbook animation as participants repeat the shape- morph, move, skew, reduce and enlarge the size of particles (such as sand, stardust, snowflakes etc.) in a sequence of drawings.