Workshops | MAD Fun: Family Day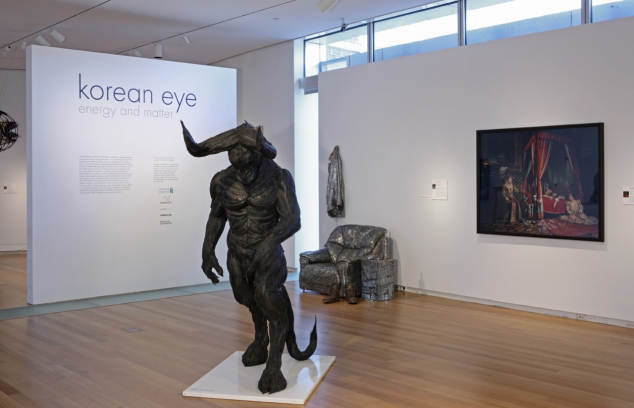 Ji Yong Ho, Bullman 4, 2010
Courtesy of Gana Art Gallery, Korea
click image to enlarge
Jack and Eric with Man bull

click image to enlarge
Program Details
Saturday, January 14, 2012 - 11:00 am to 4:00 pm
$30 per family (includes admission) / $25 members
7th floor, MAD
Saturday, January 14, 2012 - 11:00 am
Program Description
Join us for a day filled with fun, laughter, and art at MAD's Family Fun Day.
The day begins in the galleries with educators leading an inquiry-based discussion of the exhibition Korean Eye: Energy and Matter —an exciting collection of contemporary works by Korean artists. Children and adults alike will be fascinated by how these artists explore materials and processes. Next you'll meet Open Studio artist David Choi whose origami like jewelry-making techniques generate surprising forms. No doubt inspired by what you've seen, you'll then explore materials on your own in a workshop led by artist educators trained to midwife creativity. And where will you be crafting your art works? In a studio with breathtaking views of Central Park! What could be more stimulating?
And that's not all! Acclaimed choreographer/performance artist Jack Ferver, joined by dancer Burr Johnson will lead a playful dance workshop to help shake off the winter blues followed by a culminating interactive and playful performance in the theater.
Family Day will be a whirlwind of creativity, laughter, invention, and fun! Bring family and friends and JOIN IN!!
No reservations required, but space is limited 

All materials provided