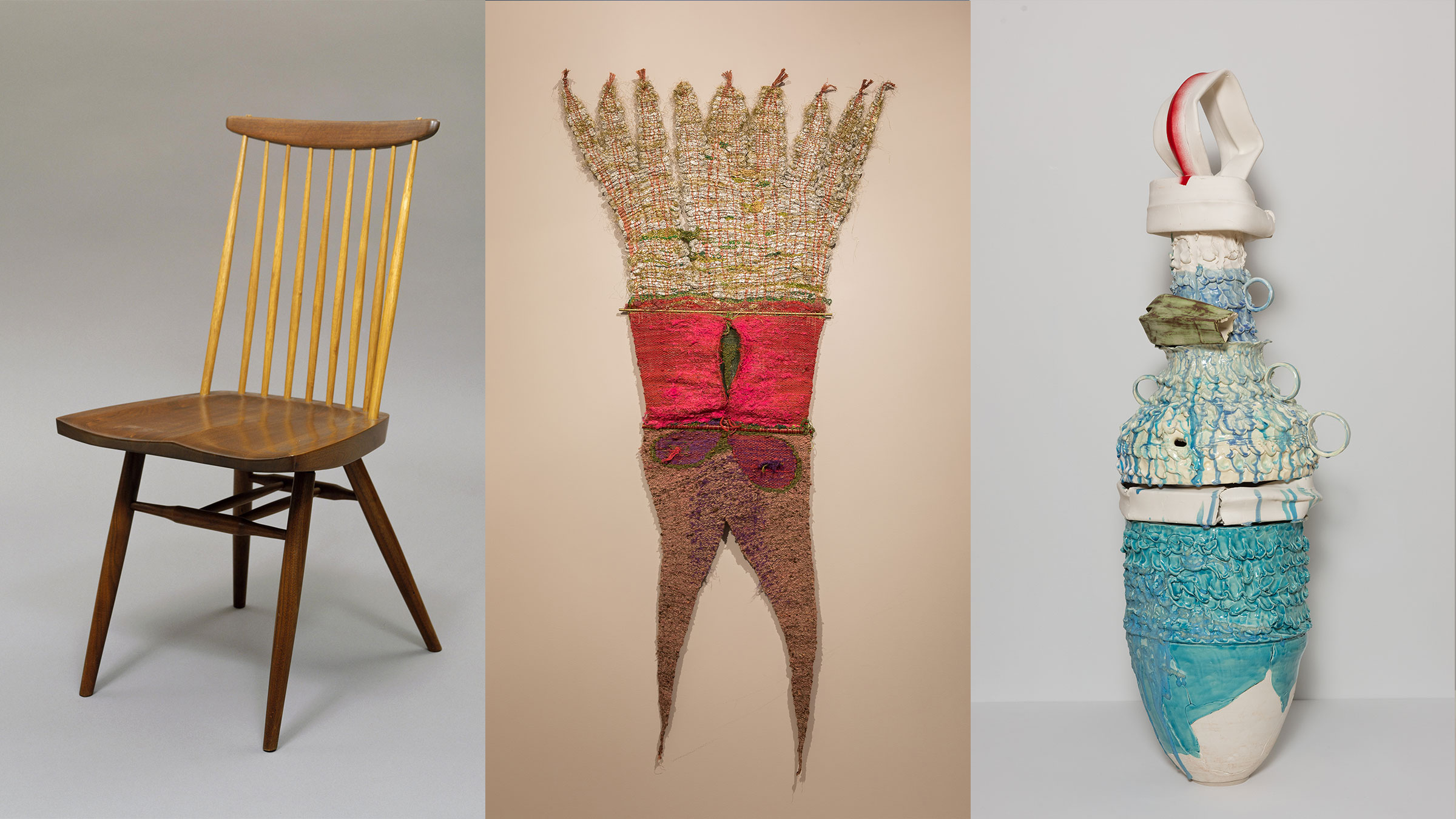 What is Craft History? is a dynamic educational experience combining online learning and special access to museums, galleries, and art fairs. The course will explore key questions regarding the multiple meanings and objects that constitute craft—from its intersection with twentieth-century modernism up to its rebellious present-day practices. Develop a deeper understanding of the meaning of craft in today's world and discover artists who are expanding the field's reach and influence.
Taught by craft historian Rachael Schwabe, the course is presented in three modules, each composed of two online lectures with discussion and one field trip. The first class meets on April 11 at 7 pm on Zoom.
No prior knowledge of craft history is required, and each module is designed as a standalone curriculum. Join us for any or all three modules.
Members enjoy a 20% discount. Become a Member and save!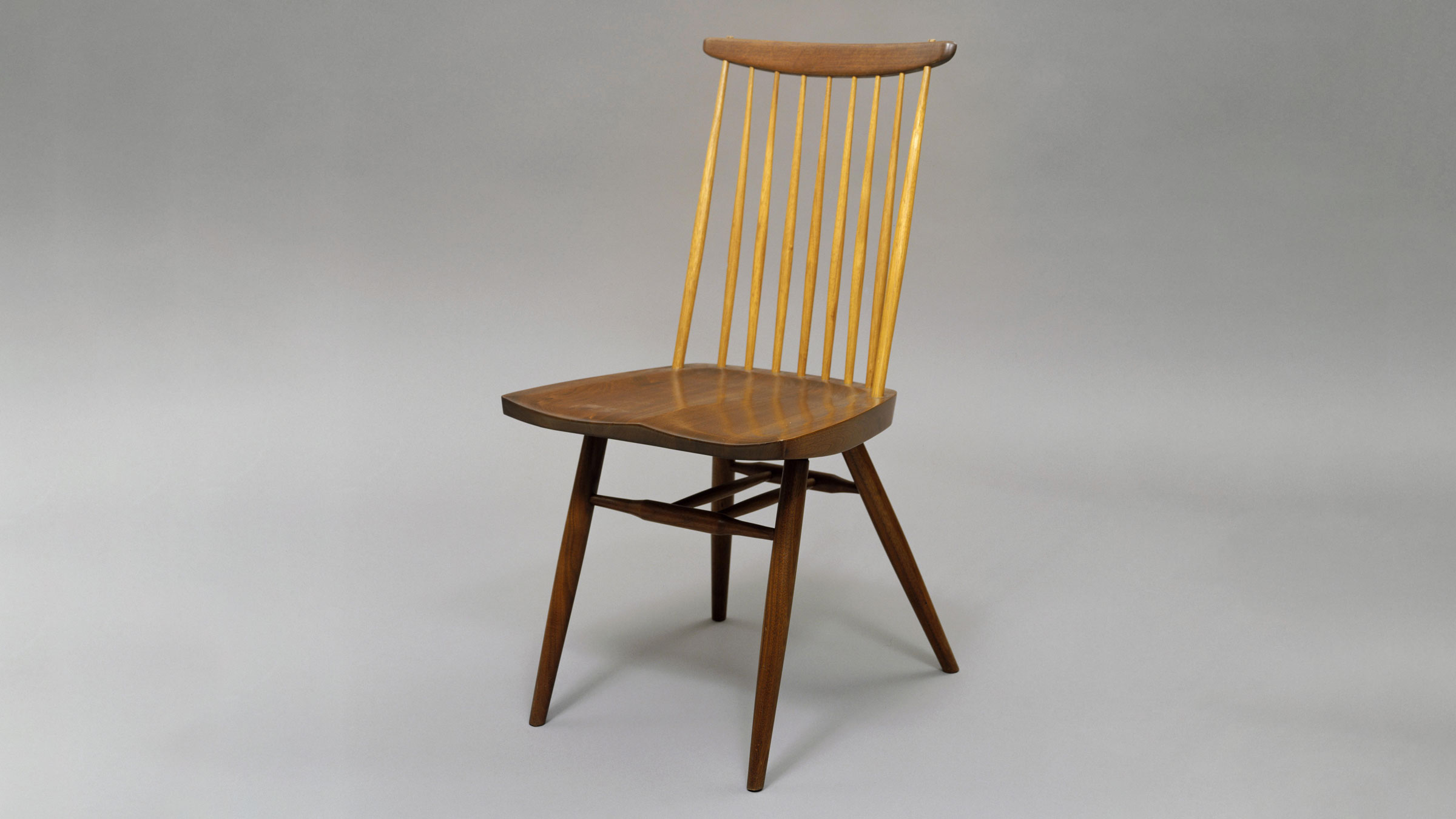 General: $250
Members: $200
April 11, 12, and 13
Learn how studio craft in North America intersected with modernism in the twentieth century, shaping our understanding of craft as a field and a practice. The influence of early- and mid-twentieth century craft artists are still with us today, and we will explore their legacies in the work of contemporary artists who blend the principles of modernism and studio craft. On April 13, the class will tour R & Company's Robert Pfannebecker: Friend and Collector of the Arts and Luam Melake: Furnishing Feelings.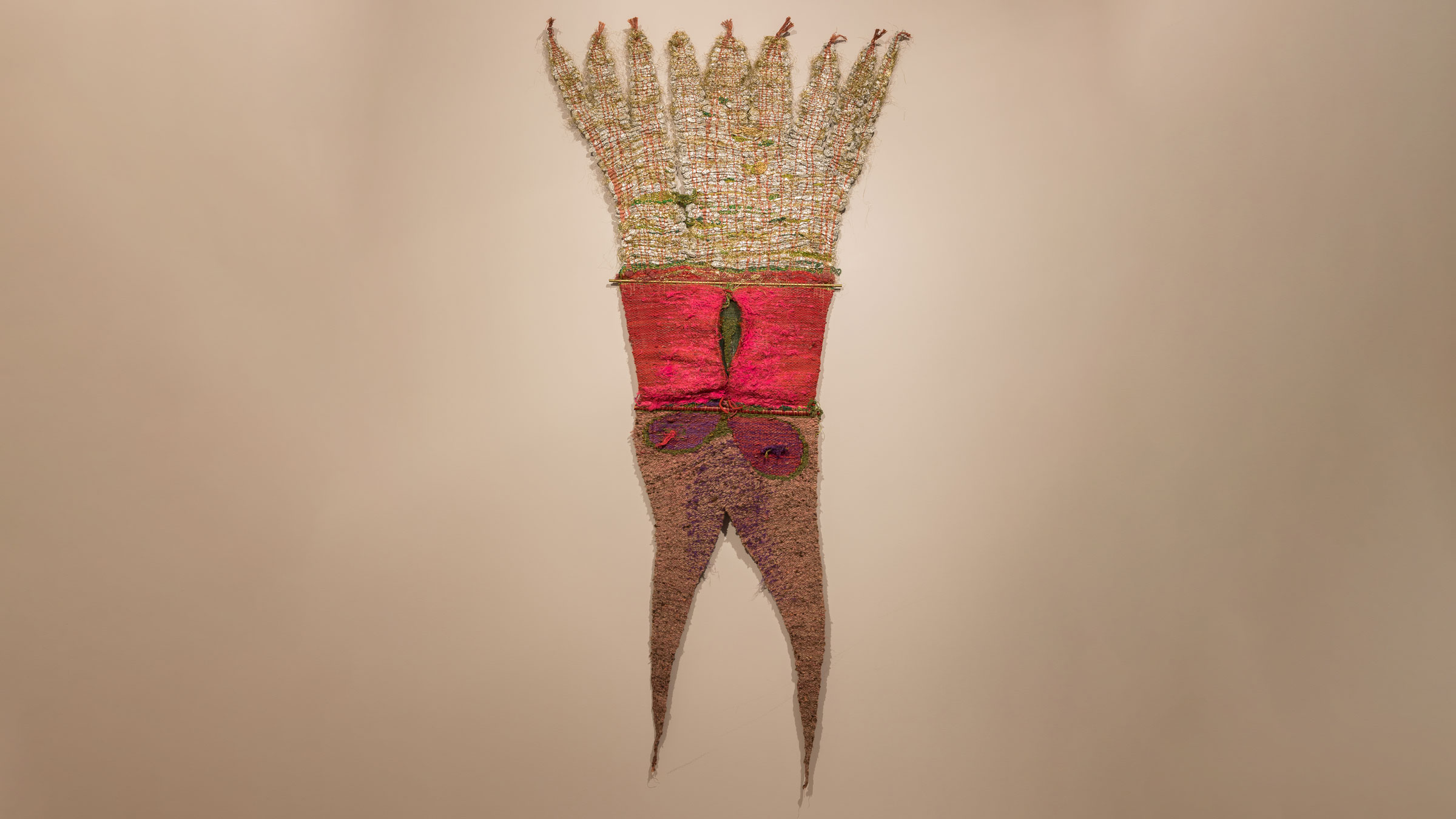 General: $250
Members: $200
April 18, 19, and 22
Learn how two key moments in ceramics history–the Mingei movement in Japan and Funk ceramics in the US—subverted assumptions of craft's functional purposes, as well as revealed its potential for expressivity. We will apply some of these same ideas to an exploration of fiber as a subversive tool used by marginalized communities in the late twentieth century. On April 22, the class will visit two exhibitions: Funk You Too! Humor and Irreverence in Ceramic Sculpture at MAD and What That Quilt Knows About Me at the neighboring American Folk Art Museum.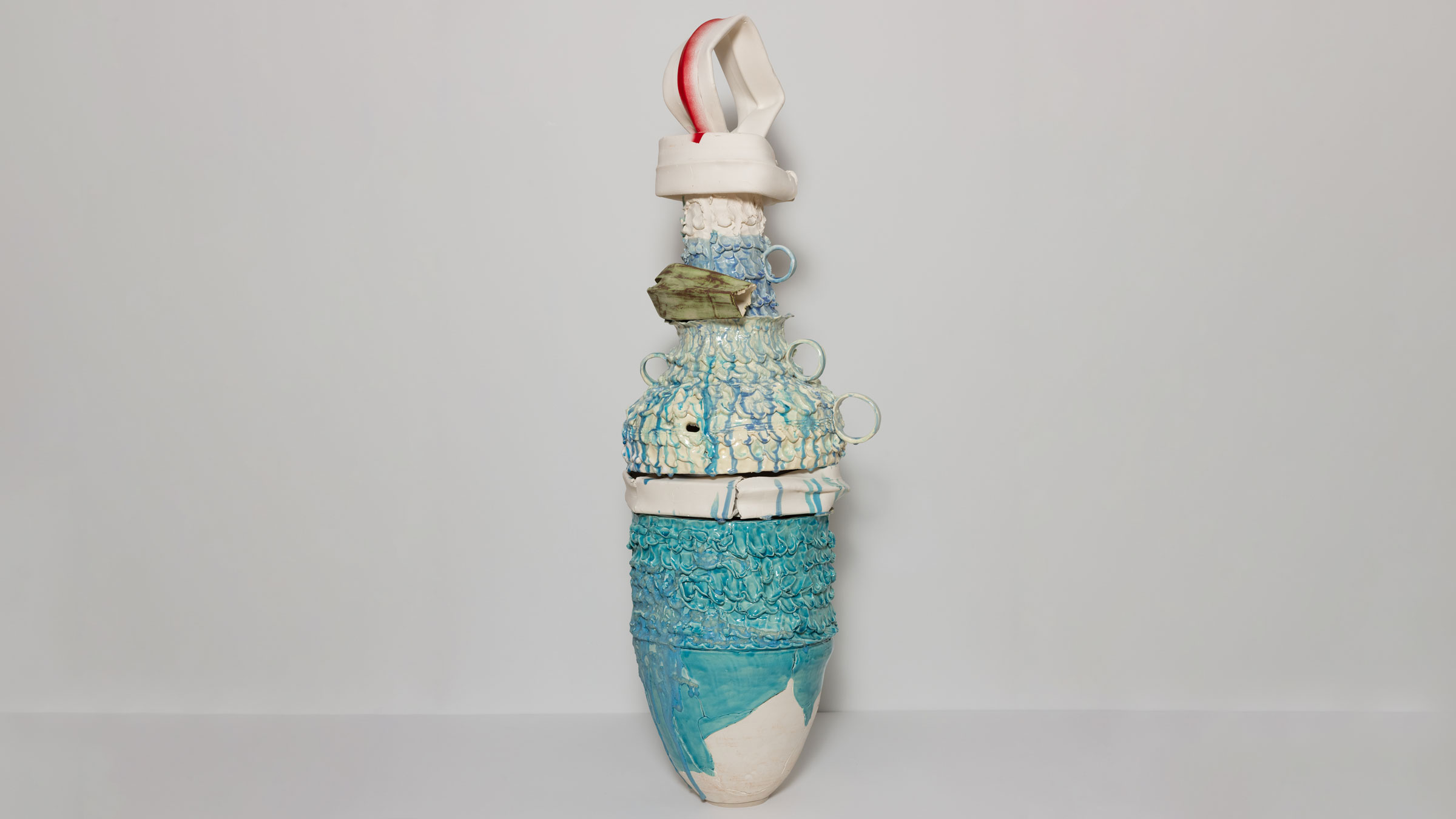 General: $275 (price includes admission to Frieze)
Members: $225
May 16, 17, and 20
What does "sloppy" mean when applied to crafted objects? How might a sloppy aesthetic be an exercise of power or feeling on behalf of the maker? This course will define and investigate examples of sloppy craft, using its casual or amateur-looking aesthetics to delve into how we distinguish high and low forms of art and craft. We will then immerse ourselves in contemporary examples of Maximalism and discuss how artists today choose to assert themselves by working with—and flexing—an aesthetic of excess. On May 17, the class will visit Frieze New York at The Shed. Together we will survey the fair for examples of sloppy craft and maximalism.
Images: (from left) George Nakashima, New Chair, 1958, walnut, ash, adhesive; lathe-turned, shaped, joined; Dorian Zachai, Woman Emancipated, 1960, aluminum foil, synthetic cord, thread, wool, gold tinsel-like material, synthetic wool and metal dowels; Nicole Cherubini, Earth Pot #3: The Fancy One, 2013, earthenware, terracotta, glaze, and spray paint. All objects are from MAD's permanent collection.