The Store at MAD | RE:FINE Spring 2019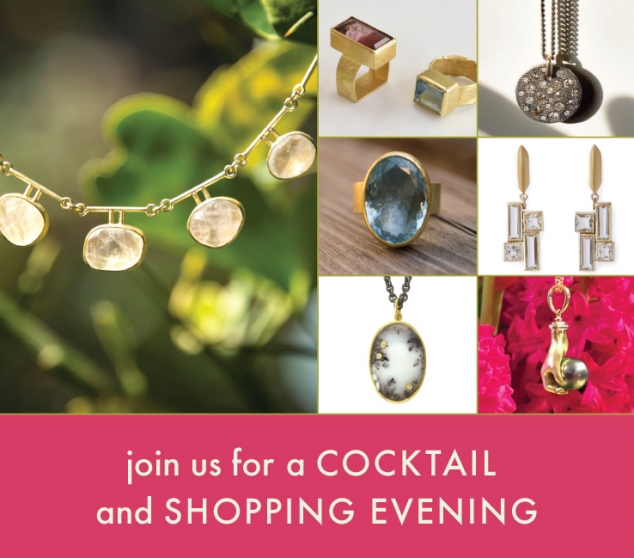 Program Details
Thursday, May 9, 2019 - 5:30 pm to 9:00 pm
Join Us for the Opening Cocktail and Shopping Event
Thursday, May 9, 2019 - 5:30 pm
Program Description
On Thursday, May 9, we will be premiering the new collections of 18 forward-thinking jewelers who offer a refreshing alternative to the conventional world of fine jewelry. On the night of the event our guests will enjoy a 20% savings on all purchases. 
This marks the sixth biannual edition of RE:FINE, previously known as Redefining Fine Jewelry. Each edition spotlights artists whose jewelry reflects MAD's commitment to present work at the intersection of arts, craft, and design.
The jewelers included in RE:FINE Spring 2019 incorporate innovative techniques along with the highest-quality precious metals and non-traditional gemstones. Their work is shaping the tastes of today's jewelry collectors—confident women who embrace creativity and self-expression in defining their own personal style. 
This season's edition of RE:FINE features, Agas & Tamar, Stephanie Albertson, Disa Allsopp, Lika Behar, Petra Class, Cevherun, Emanuela Duca, Elizabeth Garvin, Heather Guidero, Joan Hornig, Laurie Kaiser, Suzy Landa, Anthony Lent, Tony Malmed, Margoni, Marian Maurer, Todd Pownell, and Suneera.
Friends and Family are Welcome!
Hosted By
Michele Cohen
Mike De Paola
Marcia Docter
Joan Hornig
Andi Potamkin
Barbara Tober