Special Events | MAD Ball 2019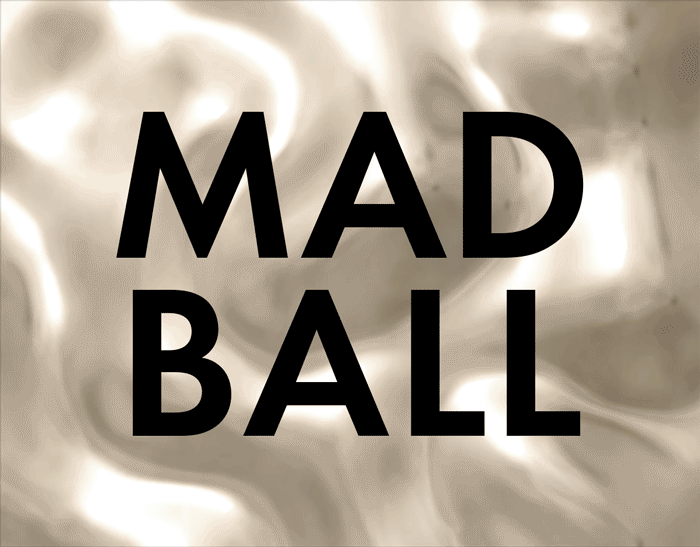 Program Details
Monday, November 4, 2019 - 6:30 pm
Cipriani 42nd Street
Monday, November 4, 2019 - 6:30 pm
Program Description
Honoring
The Haas Brothers
Our online benefit auction is now open! Browse and bid today!
On November 4, the Museum of Arts and Design (MAD) will honor the Haas Brothers at the MAD Ball, New York's most highly anticipated event of the year. MAD Ball is the Museum's single most important fundraiser and all proceeds support MAD and its education, public, and exhibition programs. Held at Cipriani 42nd Street, the art-and-design-filled celebration with DJ Mia Moretti will begin at 6:30 pm with cocktails and a silent auction, followed by dinner and an award designed by KiKi Smith presented to the honorees at 7:30 pm.
In addition to honoring the Haas Brothers, MAD will announce the winner of the Museum's Burke Prize. Named in honor of longtime MAD supporters, Marian and Rusty Burke, the prize recognizes the next generation working in and advancing the disciplines that shaped the American studio craft movement.   
Tribute ads in our electronic journal are available. For more information, please call Rebekka Grossman at 212.299.7712 or email rebekka.grossman@madmuseum.org.
We look forward to having you join us to celebrate the achievements of these extraordinary individuals!
The Haas Brothers
Host Committee:
Jonathan Adler
Iris Apfel
Sarah Arison
Paul Arnhold & Wes Gordon
Amy Astley
Marianne Boesky
Isolde Brielmaier
Nick Cave
Jerome A. Chazen
Chiara Clemente
Michele Cohen
Simon Doonan
Douglas Friedman
Julia Haart
Michelle Hellman & Adam Cohen
Sarah Hoover
Jane Keltner de Valle
Zesty Meyers
Linda Plattus
Andi Potamkin
Rodman Primack
Faith Ringgold
Nancy Rubins
Annabelle Selldorf
Courtney Smith
Evan Snyderman
Barbara Tober
Giancarlo Valle
Kelly Woods
Elad Yifrach
Participating Artists:
Lindsey Adelman
Argie Moutafis Agelarakis
Alex Anderson
Paul Arnhold
Chen Chen & Kai Williams
Oliver Clegg
Liz Collins
Nick and Rachel Cope
Paolo Costagli
Amber Cowan
Tara Donovan
Andrew Erdos
Sebastian Errazuriz
Ralph Gibson
Rogan Gregory
Andrea Hasler
The Haas Brothers
John Hogan
Cody Hoyt
Serban Ionescu
Matthew Day Jackson
Elisabeth Kley
Anita Ko
Hein Koh
Jessica Lichtenstein
Jasmine Little
Tara Locklear
Lucy Martin
Gerard McCarthy
Ian McDonald
Ella McHugh
Vasa Mihich
Jaydan Moore
Anndra Neen
Kim Noguiera
Heidi Norton
Erez Nevi Pana
Todd Pavlisko
Matt Paweski
Jackie Saccoccio
Bruce M. Sherman
Peter Shire
Agathe Snow and Marianne Vitale 
Anthony Sonnenberg
John Souter
Leyla Taranto
Katrina Vonnegut and Brian Kraft
Julian Watts
David Weeks
Maggie Wells
Diana Weymar
David Yurman