Craft as a Subversive Act
April 18, 19, and 22, 2023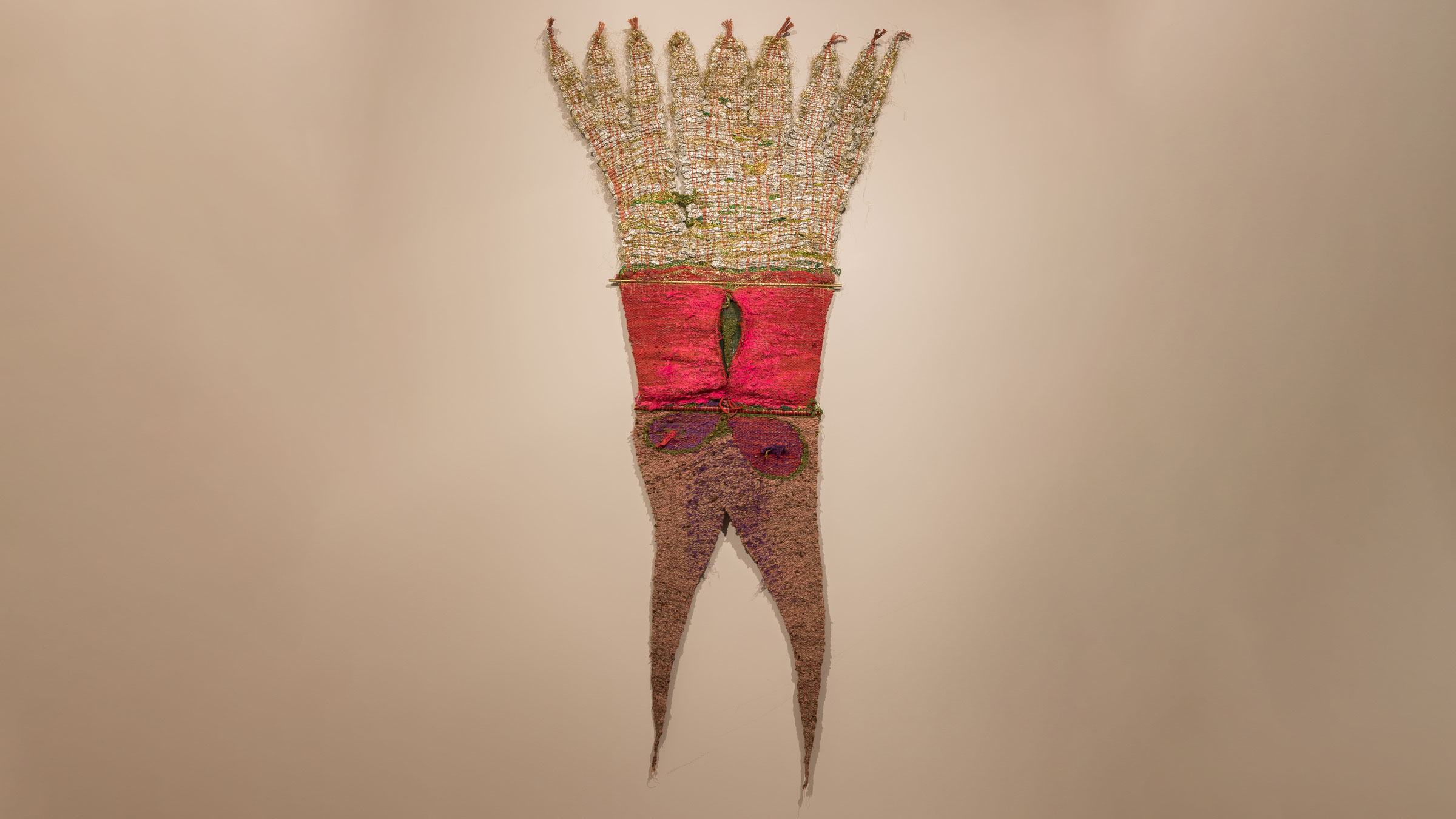 Learn how two key moments in ceramics history–the Mingei movement in Japan and Funk ceramics in the US—subverted assumptions of craft's functional purposes, as well as revealed its potential for expressivity. We will apply some of these same ideas to an exploration of fiber as a subversive tool used by marginalized communities in the late twentieth century.
"Craft as a Subversive Act" is the second of three course modules for What is Craft History?, a dynamic educational experience combining online learning and special access to museums, galleries, and art fairs. Taught by craft historian Rachael Schwabe, What is Craft History? explores key questions regarding the multiple meanings and objects that constitute craft—from its intersection with twentieth-century modernism up to its rebellious present-day practices. Develop a deeper understanding of the meaning of craft in today's world and discover artists who are expanding the field's reach and influence.
Module l: Crafting Modernism
Module lll: Sloppy Craft
No prior knowledge of craft history is required, and each module is designed as a standalone curriculum. Join us for one or all three modules.
Members enjoy a 20% discount. Become a Member and save!
CLASS SCHEDULE
4/18, 7-8:30 pm (on Zoom)
Ceramics
Mingei refers to a type of simple ceramics meant for everyday use that were revered as works of fine art by the Japanese philosopher Yanagi Sōetsu in the 1920s. Where Mingei wares are quiet and utilitarian, the ceramics that emerged from the Funk movement in California in the 1960s were exuberant sculptural expressions that advanced craft beyond its practical purposes.
Artists highlighted: Yanagi Sōetsu, Bernard Leach, Shoji Hamada, Robert Arneson, Dave Gilhooly, Stephanie Shih, Rachelle Dang, Joha Moon, Arlene Shechet, Barbara Chase-Riboud
4/19, 7-8:30 pm (on Zoom)
Fiber
Here we look at feminist artists from the 1970s who turned to handwork practices culturally understood as "feminine," such as knitting, crocheting, and sewing, to perform their activist work. We will then identify the legacy of this moment in craft history through a survey of contemporary artists who use these same making processes to take control of their own political and personal narratives.
Artists highlighted: Faith Ringgold, Miriam Shapiro, Judy Chicago, Faith Wilding, Harmony Hammond, Oliver Herring, Sonya Clark, Sanford Biggers, Do Ho Suh, Sheila Pepe, The AIDS Quilt, Repair Shop, Crochet Coral Reef, Aaron McIntosh, Rebirth Garments, Tanya Aguiñiga
4/22, 1:30-3:00 pm
Tour
The class will visit two exhibitions: Funk You Too! Humor and Irreverence in Ceramic Sculpture at MAD and What That Quilt Knows About Me at the neighboring American Folk Art Museum.
Image: Dorian Zachai, Woman Emancipated, 1960, aluminum foil, synthetic cord, thread, wool, gold tinsel-like material, synthetic wool and metal dowels; Museum of Arts and Design, New York; gift of the Estate of Dorian Zachai, 2017
Please review our health and safety protocols before you arrive. MAD strongly recommends all visitors six months and older are vaccinated against Covid-19 and visitors ages two and up wear face coverings, even if vaccinated. Thank you for your cooperation.
April 18, 19, and 22, 2023
$250 general
$200 members
Contact