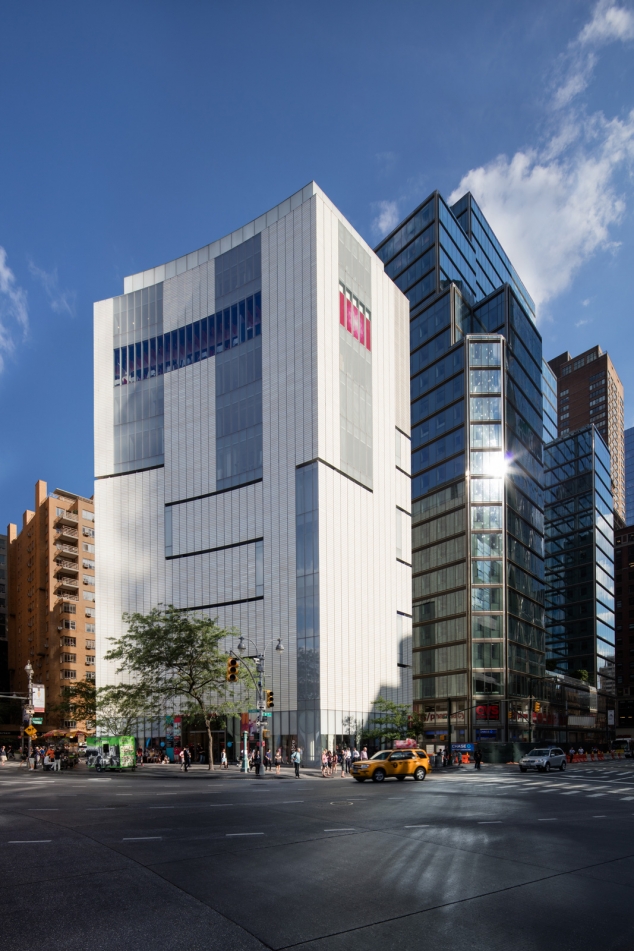 The Museum of Arts and Design at Columbus Circle
click image to enlarge
Marketing & Media Relations Manager

The Museum of Arts and Design (MAD) seeks a full-time Marketing & Media Relations Manager to join our Communications and Marketing team. Reporting to the Deputy Director, Communications and Marketing, and working in close collaboration with the Marketing Director, the Marketing & Media Relations Manager will help strengthen a focused, mighty team to raise attendance, build awareness, increase visibility, expand the membership base, and generate financial support for the Museum. The Marketing & Media Relations Manager primarily will manage and support key initiatives related to social media, press outreach and public relations, and promotional partnerships.
See More...
Assistant Controller
The Museum of Arts and Design (MAD), which has a $10 million annual operating budget, seeks an Assistant Controller who will be responsible for Cash Receipts, Cash Disbursements, Payroll, and will support Month-end Closing and the Year-end Audit, as well as Account Analysis. This position assists the Controller and CFO, as needed, and reports to the Controller.
See More...
Deputy Director of Curatorial Affairs / William and Mildred Lasdon Chief Curator
The Museum of Arts and Design (MAD) seeks a Deputy Director of Curatorial Affairs/Chief Curator to help lead the Museum into its next phase of growth and success.
See More...
Associate Deputy Director, Institutional Giving & Strategic Initiatives

Associate Deputy Director, Institutional Giving & Strategic Initiatives, reporting directly to the Deputy Director for Institutional Advancement, provides dynamic leadership for fundraising initiatives and activities and oversees a staff of 2. He/She will be responsible for partnering with the Deputy Director to develop a dynamic and comprehensive institutional giving program that is aligned with MAD's mission, strategic plan objectives, and that considers museum-wide programs and initiatives in the context of local, regional, national, and international individuals, foundations, corporations, and government agencies. The Associate Deputy Director will partner with the Deputy Director to implement this plan through solicitation and securing of restricted and unrestricted revenue derived from major gifts and the patrons program and from corporate giving and the corporate membership program. The position will also contribute to the strategy for solicitation of foundation grants and government agency funding.  The Associate Deputy Director will expand MAD's fundraising capabilities and elevate MAD's fundraising goals as per the approved annual plan with short- and long-range goals and in alignment with MAD's overall Strategic Plan and goals.
See More...
AV Coordinator
The Museum of Arts and Design seeks a skilled professional for the position of AV Coordinator in the Exhibitions department. Reporting to the Director of Exhibitions, the position handles all AV needs related to the museum's exhibitions, public programs, building signage, and internal events. The successful candidate will have experience in theater and multimedia museum exhibitions.
See More...
Visitor Experience Associate
Visitor Experience Associates are the front line staff of the Museum, creating the "face" of MAD to the public. This position is responsible for ensuring a positive visitor experience.
See More...
Opportunities for Artists
Artist Studios Program
The Artist Studios program hosts artists and designers daily in open studios. Artists-in-residence receive space and support to develop new work and expand their practice, while welcoming dialogue with the public about their processes, materials, and concepts.
The Program offers one full-time MAD Fellowship and six daily residencies per six-month session (February—July, August—January). Each resident is assigned one day each week to work, including select Thursday evenings, while fellows work 40 hours per week (schedule varies). Both residents and fellows benefit from a stipend, studio space with access to a variety of tools and materials, as well as professional development opportunities.
Successful applicants have a mature body of work and clearly understand the public-facing dimension of the program. Learn more about the Artist Studios.
Burke Prize
Named for Marian and Russell Burke, two passionate collectors of craft and longtime supporters of MAD, the Burke Prize is an annual award that reinforces the Museum's commitment to celebrating the next generation of artists working in and advancing the disciplines that shaped the American studio craft movement. The prize is an unrestricted $50,000 award made to a professional artist age 45 or under working in glass, fiber, clay, metal, or wood.
Each fall, the Museum presents an exhibition of works by the Burke Prize finalists. The winner is announced at the MAD Ball, the Museum's annual fundraising gala. Learn about the 2018 Burke Prize finalists and exhibition here.