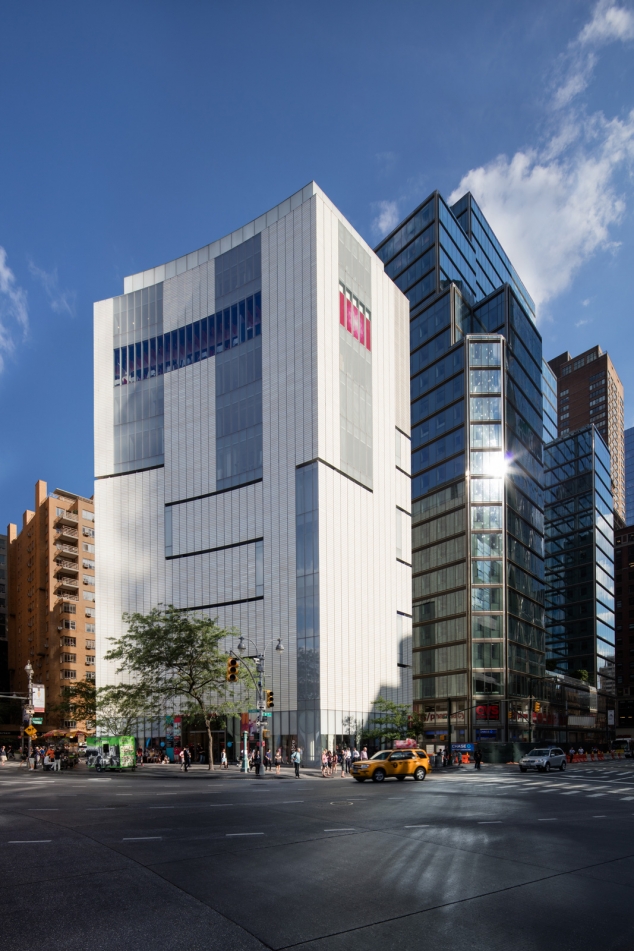 The Museum of Arts and Design at Columbus Circle
click image to enlarge
Chief External Affairs Officer
The Museum of Arts and Design seeks a Chief External Affairs Officer, a key member of the senior leadership team who will help lead the Museum into its next phase of growth and success. Reporting to the Director, the position oversees marketing and communications, media and public relations, digital and social, branding and design, and visitor experience for the Museum. S/he will also collaborate closely with executive leadership and the Chief Development Officer to strategize new sources of revenue for MAD.
See More...
Chief Development Officer
The Chief Development Officer will have the honor and responsibility of building a partnership with the new Director, Christopher Scoates. S/He will also oversee a team of professionals responsible for maintaining and growing the museum's base of individual and institutional support. These areas include major gifts, planned giving, grants, corporate and foundation relations, annual giving and membership. The successful candidate is an accomplished senior development professional with 10+ years of fundraising experience, gravitas, a proven track record in building sustainable high-performing development programs and a demonstrated history of developing successful relationships with high net-worth individuals and institutional leadership.
For a full position description and to apply or nominate qualified candidates, contact Libby Roberts, Vice President, LOIS L. LINDAUER SEARCHES (LLLS):
Freelance Graphic Designer
The Museum of Arts and Design seeks a temporary freelance Graphic Designer to help create a wide range of branded materials starting in late summer/early fall 2018. Reporting directly to MAD's Lead Designer, and collaborating closely with a range of departments across the Museum, the freelance designer will work in a friendly and fast-paced environment, generating materials for print and web that support our exciting upcoming exhibitions and events. The ideal candidate is organized and very detail oriented, with strong typographic and layout skills, and has mastered the ability to move from project to project as needed.
See More...
Safety and Security Manager
Reporting to the Director of Facilities, the Safety and Security Manager will lead the security program. The role requires coordination of the Security Team that includes internal and contracted staffing to ensure that all the daily security operations run smoothly and effectively. In addition to managerial supervision, the Safety and Security Manager also carries out patrol and other security duties as necessary.
See More...
The Store at MAD - Part-time Sales Associate
The Store at MAD is presently seeking an enthusiastic, dynamic, responsible and experienced individual to join its dedicated and close-knit sales team.  Be a part of this exciting and fast-paced retail environment that combines a passion for artist-made products with unparalleled excellence in the art of customer service.
See More...
Opportunities for Artists
Artist Studios Residency and Van Lier Fellowship
The Artist Studios Program hosts residents and fellows daily in a live studio environment.  Residents and fellows are selected for four-month sessions (February – May, June – September, and October – January).  Each resident is assigned one day each week to work, along with a selection of Thursday and Friday evenings, while fellows work 40 hours per week (schedule varies).  Both residents and fellows have access to a variety of tools and materials, as well as professional development opportunities.
Successful applicants have a mature body of work and clearly understand the public-facing dimension of the program. To learn more about this opportunity click here.