Calendar / Upcoming Programs: MADmakes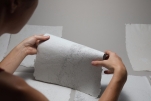 Thursday, December 7, 2017 - 6:00 pm
Join artist-in-residence Anna Riley to experiment with the mold and deckle papermaking process, using traditional fibers and non-traditional inclusions that are often overlooked.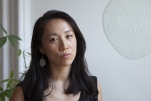 Thursday, January 11, 2018 - 6:00 pm
Learn how to create open-faced molds with artist-in-residence Mimi Bai. Visitors will imprint a variety of textiles and patterns into clay using their fingers and simple clay tools, and then learn how to mix and pour plaster to cast their own creations. 
Exhibitions on view today